About AMA Sports Photo Agency
AMA Sports Photo Agency is based in the United Kingdom providing commercial and editorial picture content for professional picture buyers and clients.
International competitions including the FIFA World Cup, FIFA Confederations Cup and the FIFA Club World Cup are covered by AMA photographers as is the UEFA Champions League and the UEFA Europa League supplying live content to global clients and building up the impressive AMA online archive for professional picture buyers and registered users to browse and download.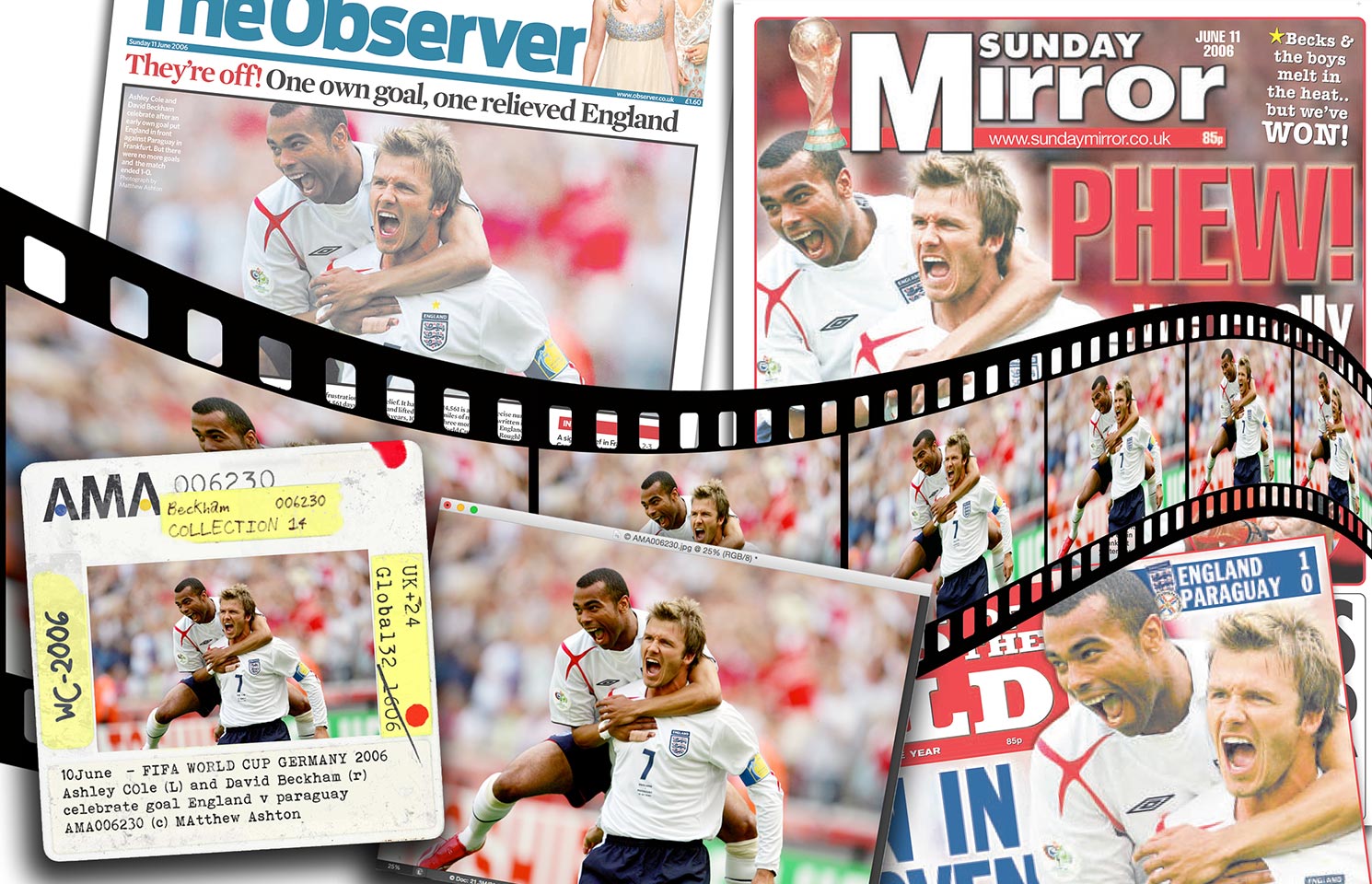 Experts in sports branding and sponsorship photography, AMA offers a bespoke service to suit the needs of clients.
AMA work closely with a number of professional football clubs, providing team groups, photocalls, editorial and commercial features, PR and advertising images for daily social media feeds and in house needs.
Matchday feature work, which has won the agency many awards, is captured by the team of experienced photographers. AMA prides itself on trust, ensuring loyal professionalism during delicate moments in the world of football.
---
THE AMA ARCHIVE
AMA has an ever growing archive of images and prides itself on attention to detail whilst covering sporting events.
The archive naturally includes stock pictures and matchday action but it also includes innovative and treasured images of fans, stadia, media related imagery and artistic shots.
Our close relations with prestigious clients and global agents allow these images to feature in magazines, newspapers and other publications around the world on a daily basis.
Using our bespoke and self-written picture syndication system, affectionately called "Cindykate", AMA can ensure that deadlines and demands of picture editors are met, and live images are delivered promptly.
If you are a picture editor and would like to receive our picture syndication feeds or if you are a customer requiring further information please CONTACT US using the link at the top of the page.
VIEW OUR PAGE LOOKING AT THE AMA ARCHIVE
---
COMMERCIAL WORK
"Football photography is far more than having the ability to provide images of two men battling for the ball"
BRANDING
AMA provide photography to football clubs who value their brand with an appetite for sponsors to use their social media platforms to gain exposure.
Working closely work with commercial executives, art directors and designers, the demands of providing images to ensure successful sponsorship campaigns are always met.

case study : ZOOPLA sponsorship with West Bromwich Albion Football Club for West Bromwich Albion Football Club
AMA work alongside footballing bodies who have a desire for fresh magnetic images celebrating their brand.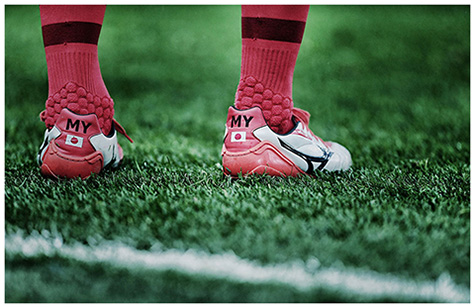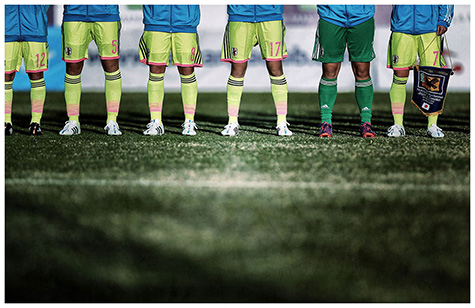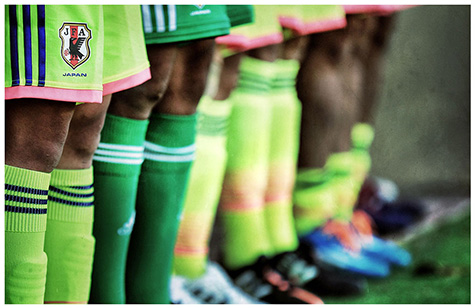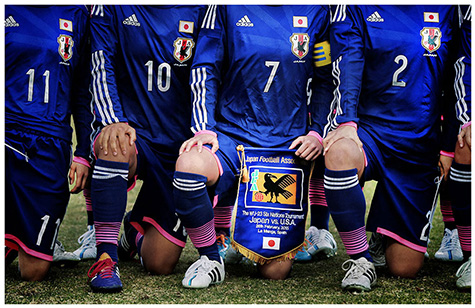 case study : Nadeshiko Japan U23 Women's National Team competing in Spain for the Japan Football Association
STUDIO
With a fully equipped mobile studio, AMA photographers can build lighting set ups in any location such as training grounds, football stadia, secret locations for campaigns and kit launches or literally anywhere for portraiture work.

Having a great relationship and rapport with a professional footballer benefits greatly when it comes to delivering images away from the football ground to meet the requirements of stern marketing and art directors.

AMA value the time required for sports stars have for photoshoots, thus preperation is key when building studio sets and testing lights ensure a smooth and fast photo shoot.


case study : Adidas / West Bromwich Albion Football Club season 2015-2016 kit launch - Studio images of players in full home and away kit. Accompanying the campaign were images of backdrops around The Hawthorns stadium and feature photography of kits in dressing room shot in Birmingham and on pre-season tour in Florida, USA.

case study : Errea / Shrewsbury Town Football Club - In a studio constructed under the stadium stands, AMA produced clean images of players suitable for clipping. Accompianed with various backgrounds, the final image was chosen for the successful launch campaign which helped generate record sales
MATCHDAY PROGRAMMES AND SOCIAL MEDIA
When it comes to providing photography suitable bespoke pictures for social media or matchday programme use, AMA repeatedly deliver.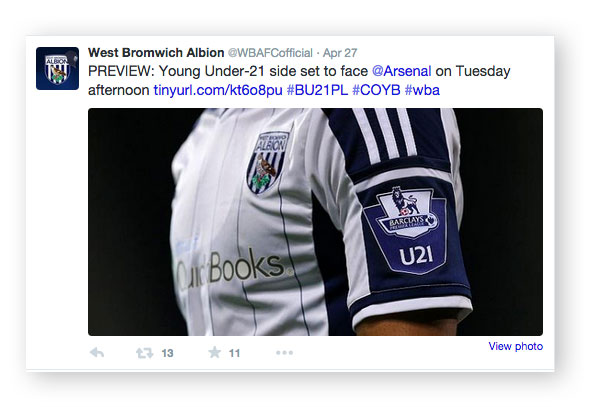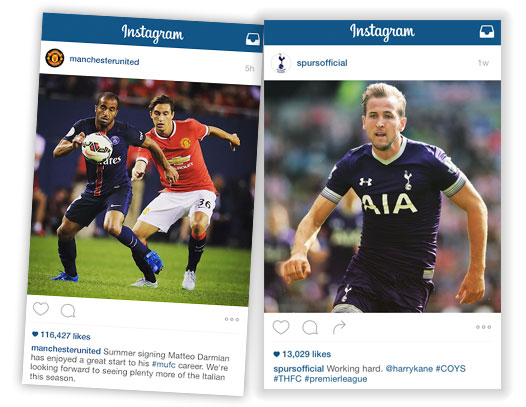 With AMA photographers having vast experince in working in a fast paced, quick thinking environment of regional newspapers, coming up with picture ideas is second nature.
The football clubs AMA provide images to repeatedly win national awards for their matchday programmes with AMA photographers working alongside club officials and designers to come up with new ideas each season.

case study : Media work for West Bromwich Albion Football Club, Wolverhampton Wanderers Football Club and Shrewsbury Town Football Club
DOCUMENTARY AND FEATURE WORK
Adaptable AMA photographers can produce work in a variety of styles producing photo stories for editorial clients or documenting behind the scenes for professional football clubs.